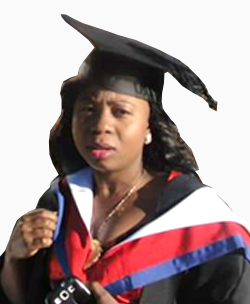 15/05/2023
Omolade Fasalojo
Student: Miss Omolade Fasalojo
Partner School: London College of Business and Law
University Destination: University of Bedfordshire
Year of Study: 2010
Year of Graduation: 2013
Degree: BSc Telecommunications and Network Engineering
Award: 2.1
I came to the UK from Nigeria for the first time in 2009 to study the IUFP at Middlesex College of Law (now London College of Business and Law). The administrative structure of the College was very efficient. We were welcomed with informative sessions and properly guided through well-organised orientation days.
The staff were very competent and also very helpful with issues to do with official documents, such as registering with the GP, applying for NI and opening Bank accounts amongst others. The classes were interactive and not purely theoretical, whilst our lecturers taught us with first class precision and excellent attitude.
On completion of the IUFP, I progressed to the University of Bedfordshire in 2010 where I graduated with a Second Upper (2.1) degree in Telecommunications and Networking Engineering in 2013.
I presently work for the NHS in the United Kingdom. Given my experience with the IUFP, I will happily recommend the course to anyone aspiring to undertake their degree studies in the United Kingdom.